I rather think everyone has a different idea of what is appropriate in blogville. As I mentioned before, to me blogging is quite personal and I see a clear parallel to real life.
I feel that the blogger is talking to me, and a small group of friends. And, just as if we were leaning over the garden fence having a chat, or down in Coffee Bar after church, when they share, it seems to me to be good manners to respond. I suppose, if you get right down to it, in every such group there
are
people who
don't
respond. But, perhaps the difference is that in person the response is visible - you are listening, you are displaying some sort of reaction via your expression. Thus, I feel
more
compelled to respond, even briefly, after reading a blog post, than I would to speak up in conversation.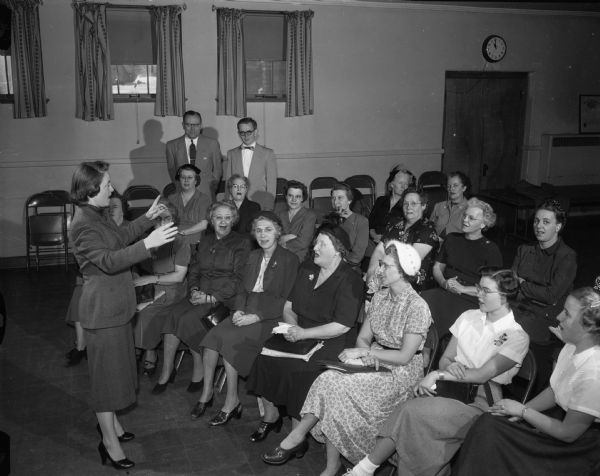 When I read a blog which has a huge following - well, the image adjusts itself. This blogger is standing at the front of a hall, addressing a large group. But, as would be the case in "real life", not all people in the group respond. Only some. They raise their hands and make a comment or ask a question. For a popular speaker, lots of hands would be up, and people would make duplicate comments and I'd be sitting in the back wondering why it was necessary to say something someone else just said. I often feel like that in the blogworld as well, though I have more sympathy for the duplicate comments simply because they help the blogger know that a lot of people are listening [reading]. Still, in a situation like this, it seems to be much more acceptable
not
to respond to every new topic. In fact, when a blogger already has twenty responses, it almost seems rude to add more.....at least every time they post. In those cases I am far more judicious in my comments. I read, but don't comment. A regular blog I read which fits this category is Christine Reed's
Smiles and Trials
. I probably respond more than I might to another blog this popular because I followed her from her early days, and in fact, we have a kind of relationship - i.e. we've spoken on the phone a few times. Otherwise, I think I'd respond less than I do.
If I run across a new blog, or one with very few comments, I will comment almost every single time. It is not that I feel the blogger needs encouragement (though that may be true) but every communication deserves a response, and if I am receiving that communication I need to respond - most especially if I seem to be one of the few people in the room. Here is where I'll mention a really gratifying thing which happened recently. On Facebook I ran across a comment from Sarah, whose blog I read regularly a few years ago - in fact, somehow she was one of the first two blogs I read (hers and Christine's). But Sarah stopped blogging, and was absent from FB too, and I would wonder about how she was doing from time to time. So, when she suddenly appeared on FB I asked if she was still blogging - and in response she opened up her BRAND NEW BLOG!
In response to my interest
! I was so flattered. And, pleased, too, because Sarah is a really good writer, and amusing too. And, now she has a whole new subject - because her family has moved way out into the boonies.....and are exploring a whole new way of living out there. I got to be the first reader of a whole lot of wonderful posts! It was like getting a surprise box in the mail full of terrific gifts - and completely unexpected! Do go visit Sarah
in her new place
!
But then......there are more complicated situations. Here is my real question for today. If you find a blog that interests you, and you respond a time or two, but the blogger never seems to visit your blog and never in any other way recognizes that you commented on theirs...... Does that mean, "Go away and stop eavesdropping on my conversation?"
I love comments! When I get a comment from a new reader, I always head right out to visit their blog, and am always disappointed if they don't have one. So, when I comment on someone's blog and they ignore me, does it mean I've been rude to intrude? I am just not sure about this.